Updated January 2022
In Wales, we get to celebrate a day for our lovers twice if we wish. As well as St. Valentine's Day on February 14th, we also have St. Dwynwen's Day on January 25th.
St. Dwynwen was a princess who was not lucky in love. Her father organised for her to marry a prince, but she had already fallen in love with a local boy, Maelon. When her father turned down Maelon's proposal he took it badly, and took it out on her. In her distress, she was helped by an angel to help her forget Maelon, who was immediately frozen in a block of ice (think Han Solo and carbonite). God then granted Dwynwen three wishes: to thaw Maelon, help all true lovers and (as she couldn't marry Maelon) to ensure she never married anyone. Dwynwen became a nun and set up a convent on Anglesey. Way to upset your intolerant father!
So, although things didn't go too well for St. Dwynwen, we still think of her true love for Maelon and share time, memories and gifts with our cherished partners on St. Dwynwen's Day. And again on St. Valentine's day if we're lucky! The joys of being Welsh...
To add to that, St Dwynwen is also the patron saint of sick animals. What a lady!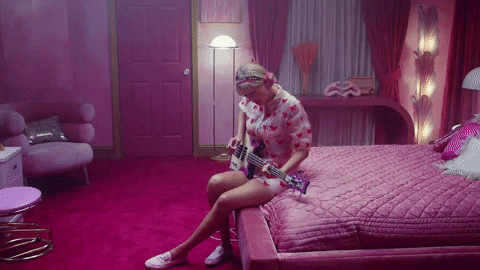 Here are our suggestions for treating your lover (is it just me that always says that like Taylor Swift?) on St. Dwynwen's Day and/or St. Valentine's Day:
This Personalised Wine Box can be laser engraved with your names, bonus points for unusual Welsh names, or we could even laser engrave them with your pet names for each other (it will just be between you, us and the box). This can be done in English, Welsh or any other language sent in. It also includes these cork fairy lights, so when your wine is finished you can use the bottle and box as beautiful mood lighting. They are genius, and how romantic!
A more traditional Welsh gift for a loved one are, of course, Love Spoons or Llwy Gariad in Welsh. The oldest known Welsh Love Spoon dates from 1667 and can be seen in St. Fagan's National History Museum, but if you want a new one then this beautiful Love Spoon is just the thing, with Celtic designs throughout. This, again, can be personalised in Welsh or English and also with the initials of the loving couple.
For those who are a bit more arty (or those who would just like to be), there are also the options of these gorgeous fairy doors with many choices including a Romantic fairy door and a Welsh fairy door to make the day even more memorable. The fairy doors can be kept as a symbol of love indoors as they are, or with a little external varnish can be left outside in your garden or on your local fairy walk.
You can buy all direct, or our Wine Boxes from our stockist The Wonder Bar, and with the lights the wine bottle and wine box can hold pride of place in your home and be a memory that lasts forever.
Do have look at our partners, The Wonder Bar. They are a fantastic pop-up bar service around Wales, the south west & beyond! As well as running the bars at weddings, parties, corporate events & festivals, they host smaller events at home or any hired venue – Cocktail Workshops, Wine/gin/beer tastings & Mindful Mocktails.
They focus on serving local products, foraging for ingredients to make delicious cocktails & providing a fun, friendly & professional team for your event. They are passionate about being a sustainable business & supporting other local independents!
See our suggestions as to how you might want to paint these St Dwynwen's Day or St Valentine's Day fairy doors in the videos below: